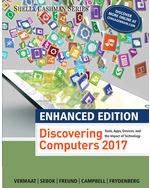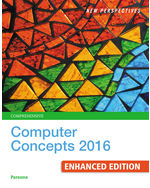 Our Computer Concepts product offerings from the Shelly Cashman and New Perspectives series have just released! These new products have been updated to provide coverage on Windows 10 and Microsoft Edge.
Discovering Computers 2017 Enhanced has a new web development appendix providing a hand-on opportunity to create a project in HTML5. New Perspectives on Computer Concepts 2016 Enhanced includes a new Programming appendix that gives students a step-by-step, applied introduction to programming. Understanding Computers Today and Tomorrow 16th Edition has been streamlined from 16 into 13 chapters and provides updated coverage on security, display devices, and robotics.
Contact your Learning Consultant or visit Cengage.com to learn more.